Sonos er vår nye samarbeidspartner innen førsteklasses lyd
Friday 20th May 2022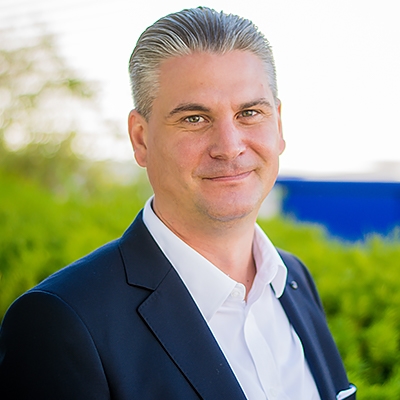 Dick Huvitus Product Manager at Exertis Nordics
Sonos er et selskap som har spesialisert seg på lydopplevelsen. De er pioner innen trådløs lyd i multirom og har endret måten mennesker hører på musikk hjemme. Deres mål er å "Inspirere verden til å lytte bedre»"
PRESSRELEASE
We can finally present that we now are a Nordic distribution partner of Sonos, with the aim of servicing Sonos' dealer network in the Nordic region. Sonos products will be distributed by both Exertis IT and Pro AV, as well as by Exertis Canseda for the brand's network of professional installers. "
Sonos will be a great addition to more of our business areas. We look forward to a long-term collaboration where we can develop the business together,
" says Dick Huvitus Product Manager at Exertis. Sonos is one of the world's leading sound experience companies and the inventor of multi-room wireless home audio. Known for premium sound, ease of use, thoughtful design and an open platform, Sonos creates products and experiences that make listening simpler and more joyful. "
Exertis and Canseda have over 25 years' experience bringing in depth knowledge of both the audio visual, retail and installed solutions channels across the Nordic region. We look forward to working together to enable our customers to build incredible listening experiences,
" says Steven Webb, Commercial Manager Retail, Sonos UK / Ireland / Nordics. Consumer demand for better sound experiences is increasing. Sonos is focused on delivering products that not only sound great, but are also easy to use and blend into your home and life. Sonos has also recently added more affordable options to its lineup to make it easier than ever for people to add great sound to their home or expand their system in more rooms. Sonos' newest soundbar, Sonos Ray, was introduced on 11th May and can now be pre-ordered from Exertis.
About Sonos
Sonos (Nasdaq: SONO) is the world's leading sound experience company. As the inventor of multi-room wireless home audio, Sonos innovation helps the world listen better by giving people access to the content they love and allowing them to control it however and wherever they choose. Known for delivering an unparalleled sound experience, thoughtful design aesthetic, simplicity of use, and an open platform, Sonos makes the breadth of audio content available to anyone. Sonos is headquartered in Santa Barbara, California. Learn more at www.sonos.com.
About Exertis Nordics
Exertis Nordics is one of the Nordic region's largest and fastest growing distributors of IT and Pro AV products, configuration services, Security & Surveillance and Entertainment (books, games & toys) and is one of the Nordic region's largest manufacturers of computers. Our head office and warehouse are located in Gothenburg, with local offices in Stockholm, Helsingborg and Umeå in Sweden, Sandefjord in Norway, Helsinki in Finland and Copenhagen in Denmark. We currently work with over 250 suppliers and more than 4 000 resellers throughout the Nordic region. Since 2014, the company has been part of the Exertis Group, one of Europe's largest distributors of technology, with sales of close to 5 billion EUR.
En av Norges største messe for forhandlere.
26 april, Vulkan arena, Oslo.
Les mer
Exertis støtter CBRE & PLAN i Sierra Leone
Se filmen om seilingen som samlet inn penger for å hjelpe 135 000 barn.